Anti-Bullying WRITING COMPETITION:
What do you need to do? Create 3-5 sentences writing from one of three player's perspectives (don't forget to use Alan Peat sentence types).
Peter Crouch is a highly skilled English footballer, that has played for clubs such as Liverpool and tottenham. He has been a victim of repeated name-calling, especially during a football match.
Juninho is Brazilian and was targeted by other clubs for being small. He suffered bad bumps and bruises because of people being too rough on him because of his high level of skill.
John Barnes moved to England from Jamaica when he was 13. It was hard for John growing up and he was singled out beacause of his race. John explains how his footballing ability helped him fit in.
Good Luck – winners announced next Friday!
Home Learning:
Chess:
We shall be playing some chess soon, why not refresh on the rules and top tips? This is a useful website: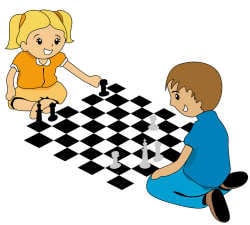 https://www.activityvillage.co.uk/chess-for-kids
Arithmetic:
802 = What does this mean?!?!
Have a great weekend,
Miss Murphy