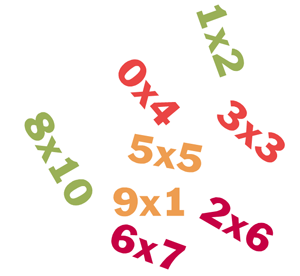 Miss Linsley has suggested the following websites to help you with your times tables. They're brilliant and will really help you with your speed and accuracy with your times table facts.
Www.timestables.co.uk
Www.topmarks.co.uk ( multiplication and division) 
Www.mathplayground.com
Www.multiplication.com
Www.education.com
Keep working hard on your times tables 🙂
Thank you for this Miss Linsley.
Miss Murphy